Welcome to our Blog
Custom Embroidery is a professionally recognized entity having a vast experience in Digitizing Services and Vector Art Services. We have a proud team of dozens of professionals having decades of experience, dedicated to serve our clients in the most satisfying way. Here, at Custom Embroidery, we are offering our clients a wide range of Digitizing and Vector Art Services which includes 3-DPuff Digital Arts, Left Chest Embroidery Digitizing, Cap Embroidery Digitizing, Custom Brand Logo Digitizing, Jackets Back Digitizing, Vector Art Services, to meet the needs of every customer. Our Team of Experts is highly appreciated by our clients for providing them the best quality work, in accordance with latest Fashion and trends. Our Team is well aware of almost every format including PES, PCS, PCQ, EXP, DSB, KSM, T01 to 09, EMT, TAP, DST, CND, DSZ, EMB, SEW, JEF, PEC, PCD, CSD etc. Our Team of Professionals are not just restricted to Digitizing Services, they are also Skilled in making Scaled Vector Art and converting Bitmap, JPEGs, GIFs, PNGs images to EPS, CDR, PDF and etc. forms. They use High-Tech Equipment and a Digitizer to create multi-colored Digital Art with an excellent touch of creativity and perfection.
Digitizing Service for Embroidery
August 30 2017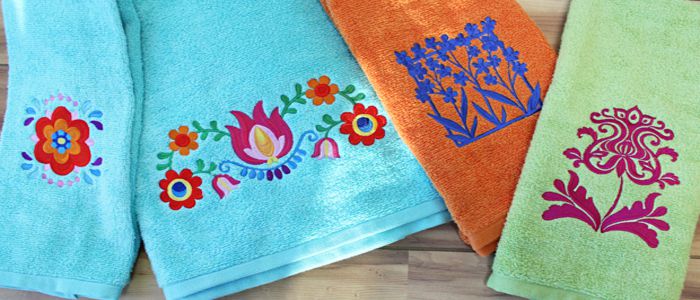 Digitizing Service for Embroidery Towel: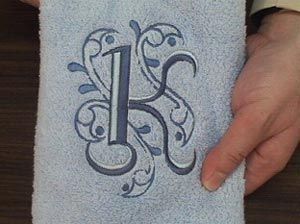 Towel digitizing is kind of different but not much different than other forms of machine embroidery. Therefore, our professional digitizers are really glad to offer you towel digitizing service, we are also offering you custom towels to meet your requirements, and you can avail a range of custom towel digitizing services from us, by our high quality digitizing service for embroidery. Towels come with different names and in various different sizes, we can do them all. Our towel digitizing is the result of our client's instructions. We create the exact same design just same as our customers provided details. Our experts are completely aware of each and everything which is related to towel embroidery, just as the essentials such as underlay required, which helps in the building up of the design and preparing the material for the stitches to the end product. While working with the towels it is also necessary to compensate for how plush the towel or robe is, and how much nap and length of the fibers and density, for this purpose we recommend different densities on our machine. Personalizing your towels and letting your brand build with towel digitizing is an amazing thing, towel digitizing is popular in stitching creating designs. DigitEmb aims at establishing your reputable brand recognition in the industry and to help you achieve a more personalized appeal. We are offering 100% guaranteed work for all our Digitizing Service for Embroidery works with 100% customer's satisfaction guaranteed at reasonable prices with the fastest turnaround. What are you waiting for? Get your customized towels done by our professional digitizers. Our digitizers will be glad to lock a deal with you. We are looking forward to hearing from you.
Share this post
To be informed of the latest articles, subscribe: