Welcome to our Blog
Custom Embroidery is a professionally recognized entity having a vast experience in Digitizing Services and Vector Art Services. We have a proud team of dozens of professionals having decades of experience, dedicated to serve our clients in the most satisfying way. Here, at Custom Embroidery, we are offering our clients a wide range of Digitizing and Vector Art Services which includes 3-DPuff Digital Arts, Left Chest Embroidery Digitizing, Cap Embroidery Digitizing, Custom Brand Logo Digitizing, Jackets Back Digitizing, Vector Art Services, to meet the needs of every customer. Our Team of Experts is highly appreciated by our clients for providing them the best quality work, in accordance with latest Fashion and trends. Our Team is well aware of almost every format including PES, PCS, PCQ, EXP, DSB, KSM, T01 to 09, EMT, TAP, DST, CND, DSZ, EMB, SEW, JEF, PEC, PCD, CSD etc. Our Team of Professionals are not just restricted to Digitizing Services, they are also Skilled in making Scaled Vector Art and converting Bitmap, JPEGs, GIFs, PNGs images to EPS, CDR, PDF and etc. forms. They use High-Tech Equipment and a Digitizer to create multi-colored Digital Art with an excellent touch of creativity and perfection.
Embroidery and Digitizing
September 7 2017
Scrutinizing Embroidery and Digitizing Designs Possibilities with DigitEMB: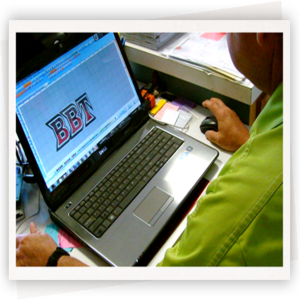 Embroidery digitizing is a unique and great way to create various different embroidery patterns using computer generated software applications. However, these applications are programmed in such a way that they store multiple images files or stitch types to be more precise. However, these store items are further processed into different files which will be later read by the advanced embroidery machines, so that the design can be sewn. Therefore, accessories and clothing are the two main factors that represent you. Eventually, fashion is a global phenomenon. DigitEmb will always keep you updated with embroidery and digitizing trends. Our team of dedicated digitizers can produce such results that you will be proud to get them punched on your preferable items. Embroidery and digitizing services such as logo embellishment or a monogram which is definitely needed in uniforms. From corporate business to sports uniform logo and from uniforms to fashion there is literally not a single place where embroidery and digitizing has not made a mark. You can see logo embroidery on various customize caps, shirts, towels, t-shirts and various other accessories. By getting customized logos as a purpose of promoting your business can really help you to get personalized appeal customized embroidery and digitizing is a unique way to create multiple embroidery patterns as per your own requirements by using computer generated software applications which give you accuracy like never before. Embroidery and digitizing are becoming really essential. Whether you're looking for personalized embroidery digitizing or a business looking to promote your brand or looking for some high-level marketing promotion custom embroidery and digitizing can really help you to promote your brand by giving it a personalized appeal. Customized embroidery and digitizing gave rise to the online marketing. You can also use embroidery and digitizing as gift engravings, it makes a graphic medium that holds the commitment to provide custom embroidery designs which include multiple styles. DigitEmb aims to provide you amazing embroidery digitizing services that will make your brand eye-catching in the crowd, with the fastest turnaround of minimum 12 hours in reasonable price. 100% satisfaction of our honorable clients is guaranteed.
Share this post
To be informed of the latest articles, subscribe: